Tim Donohue, director of the Great Lakes Bioenergy Research Center (GLBRC) and UW Foundation Chairman Fetzer-Bascom Professor in bacteriology, will serve as the new interim director of the Wisconsin Energy Institute (WEI).
WEI is the collaborative home of energy research and education at the University of Wisconsin–Madison as well as the administrative home of cross-campus programs such as the GLBRC. WEI supports more than 150 energy researchers with expertise in electricity systems, transportation and fuels, bio-based products, sustainability, and the societal impacts of energy.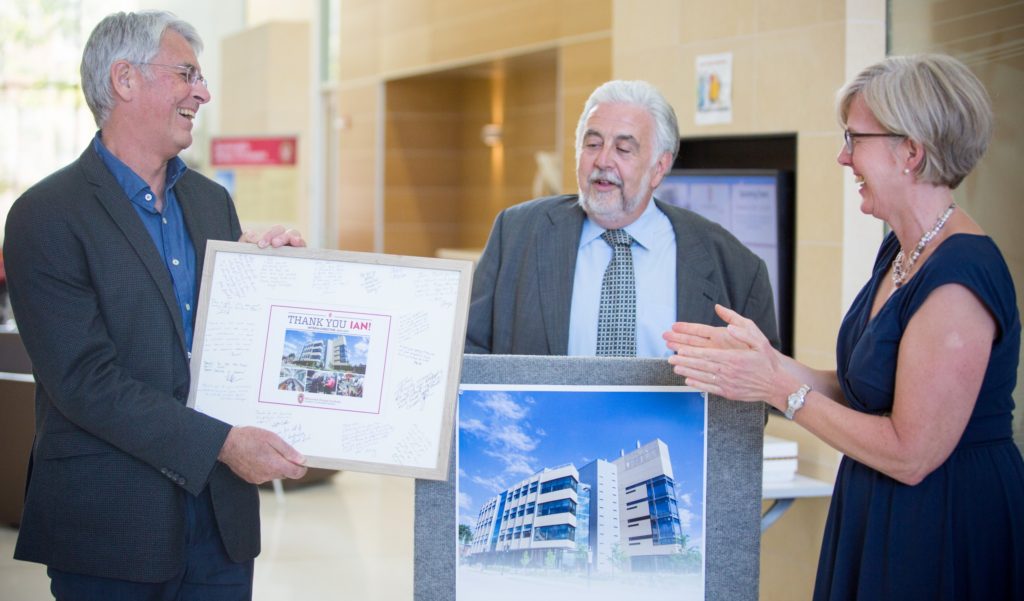 "I'm excited to lead WEI in its efforts to solve what are arguably the most pressing energy issues of our time," says Donohue. "I'm also proud to be a part of a multi-disciplinary center working to bring cost-effective, energy-saving, and sustainable innovations to Wisconsin and beyond. WEI is helping to realize the Wisconsin Idea, and I'm excited to play a new and important part in that effort."
Having served as director of GLBRC since its inception in 2007, Donohue brings a wealth of administrative expertise and knowledge about energy research both on and off campus to the position. The GLBRC has received roughly $267 million in DOE funding and was recently selected for an additional five years of funding.
"We are grateful to Professor Donohue for taking on this important position in addition to his directorship of the GLBRC," says Sarah C. Mangelsdorf, Provost and Vice Chancellor for Academic Affairs. "He has been with WEI since its earliest days, and he has first-hand knowledge of WEI's ability to facilitate groundbreaking work on the major energy challenges facing Wisconsin and the country."
Donohue is succeeding outgoing interim director Ian Coxhead, professor and chair of the Department of Agricultural and Applied Economics, whose interim directorship ended in August.
Going forward, Donohue and team will also work with Steve Ackerman, associate vice chancellor in the office of the Vice Chancellor for Research and Graduate Education (VCRGE), to move WEI's administrative home to the VCRGE from the College of Engineering. Moving to the VCRGE will enable WEI to better accomplish its mission of facilitating cross-disciplinary research at UW–Madison.
Story by Krista Eastman for energy.wisc.edu.