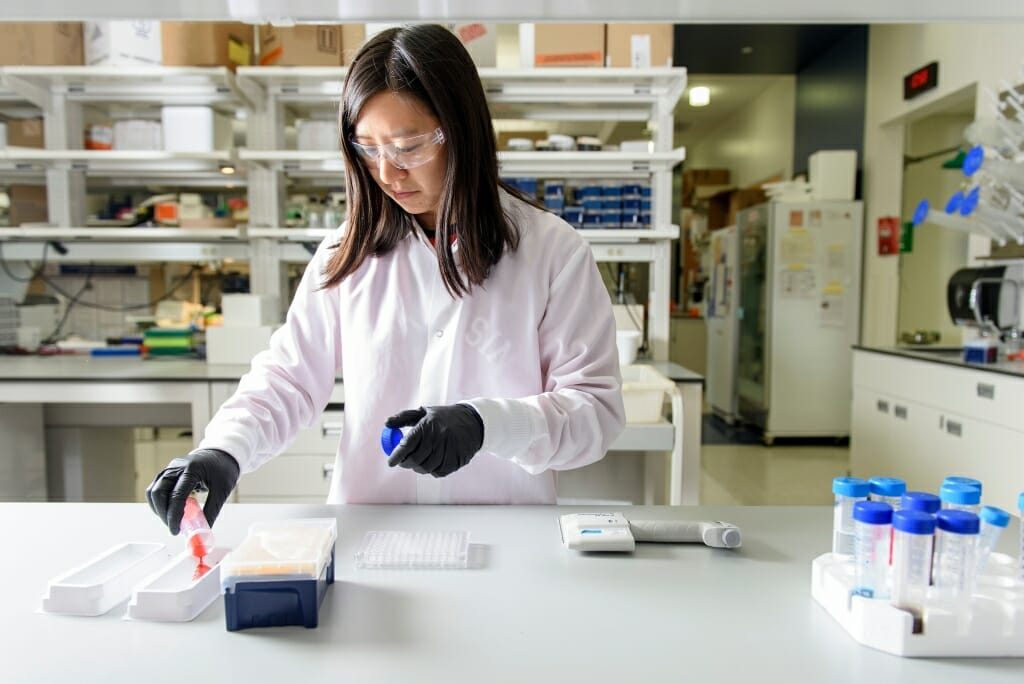 To Bill Murphy and the other leaders of the Forward BIO Initiative, Wisconsin possesses all the elements to become a hub of biomanufacturing in the United States, the Midwest's version of Boston or San Francisco in this rapidly expanding industry.
"Our established, statewide excellence in research, technology development and workforce development make Wisconsin a powerhouse," says Murphy, the Harvey D. Spangler Professor of biomedical engineering and orthopedics at the University of Wisconsin–Madison, the chair of the Forward BIO Initiative, and UW–Madison Biotechnology Training Program (BTP) Mentor. "What we need is to coordinate and amplify the ingredients that are in place here. That is what Forward BIO is doing."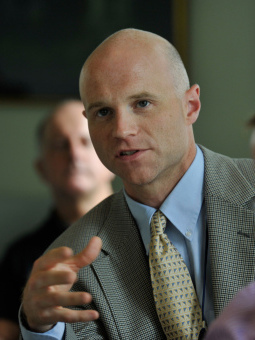 The initiative, which launched in September 2018, covers research, education and career preparation, facility access for startups, and two-way connections between industry and academia through its three pillars: the Forward BIO Institute at UW–Madison; Forward BIOLABS, a turnkey lab space at University Research Park on Madison's west side; and BioForward Wisconsin, a partnership organization of biohealth companies in the state.
And, with Murphy chairing the broader Forward BIO Initiative and directing the Forward BIO Institute, the Department of Biomedical Engineering will play a direct role in shaping efforts to strengthen the biomanufacturing industry in the state and the surrounding region.
Cathy Rasmussen, the institute's assistant director and innovation lead for the initiative, is also based in the biomedical engineering department, while Assistant Professor Krishanu Saha is the institute's director of education innovation. Murphy and Rasmussen both see biomedical engineering, a discipline that routinely brings together engineers and clinicians, as representative of the kind of work the Forward BIO Initiative seeks to promote on topics such as biomaterials, cell-based therapies, medical devices, pharmaceuticals, tissue engineering and regenerative medicine.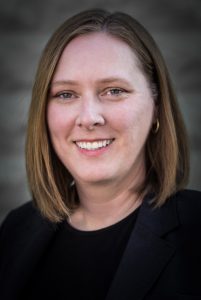 "The key research areas in BME are foundational to all of the components that we're talking about in terms of advancing biomanufacturing," says Rasmussen, who joined UW–Madison from the biotechnology firm Stratatech, a Mallinckrodt Pharmaceuticals company. "The interdisciplinary nature of how the faculty in BME work brings in a lot of new ideas and promotes growth."
The Forward BIO Institute is in the midst of making new faculty hires and developing a new master's program in biomanufacturing innovation with an eye toward a fall 2019 launch. In addition to teaching students technical skills to work with current and emerging technology, the program will introduce and encourage entrepreneurial thinking.
And, true to the broader initiative's priority of connecting academia to industry, Murphy says the institute hopes to create web-based course content that could reach audiences beyond the UW–Madison campus. The institute will also tap into industry knowledge through its Biomanufacturing Consortium.
By connecting faculty, staff and student to industry players and resources such as Forward BIOLABS—an incubator space that will let researchers focus on science rather than acquiring equipment—Forward BIO aims to accelerate the discovery-to-translation process.
"Once we effectively increase the number of technologies and innovators that catapult out of the universities and into the private sector, we will increase deal flow and create an exponentially growing biomanufacturing industry," says Murphy. "We are already seeing successful case studies, but we have only scratched the surface of what is possible."