The 2019 Ride Scholars were announced at the 4th Annual Wisconsin Hockey Face-Off Against Cancer game on Saturday, January 18 at the Kohl Center which can be viewed here.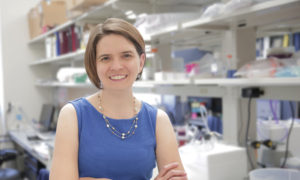 Seven scholars — including two Biotechnology Training Program (BTP) trainers — and their labs will receive a total of $407,389 raised in 2019 from The Ride, the annual community cycling benefit for cancer research and treatment programs at the University of Wisconsin–Madison.
In 2019, The Ride had 1,626 riders, 3,013 donors, and more than 300 volunteers all focused on raising money to accelerate the university's most promising and innovative cancer research. Since 2016, The Ride has raised more than $1.2 million—all of which has gone directly to support cancer research projects aimed at advancing cancer care.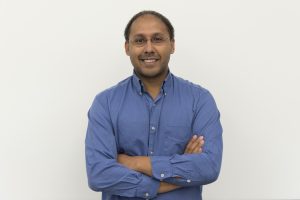 "It's gratifying to see how invested the community is in our mission of advancing cancer research and to see consistent growth of this event in terms of dollars raised and the number of riders, donors, and volunteers," says Dr. Deric Wheeler, Director of The Ride and Associate Professor of Human Oncology at the UW School of Medicine and Public Health. "These efforts are having a real impact. Funding from The Ride is enabling UW researchers to launch projects that might not have been possible otherwise. All these projects have the potential to lead to novel approaches in cancer therapy."
The BPT trainers among the winners are:
Anjon Audhya, professor of biomolecular chemistry, who is studying the regulation of integrins, proteins that play an important role in metastasis, with the goal of developing new targets for treating metastatic cancers.
Pamela Kreeger, associate professor of biomedical engineering, who is seeking potential targets for controlling metastasis in ovarian cancer.