Aldo Arellano, a Biotechnology Training Program (BTP) trainee and PhD candidate in the Microbiology Doctoral Training Program, and Kerri Coon, assistant professor of Bacteriology, have received Gilliam Fellowships for Advanced Study from the Howard Hughes Medical Institute (HHMI).
HHMI Gilliam Fellowships have a twofold mission: to support underrepresented PhD students to pursue scientific research and to foster more inclusive academic environments at institutions that are committed to advancing diversity and inclusion in the sciences.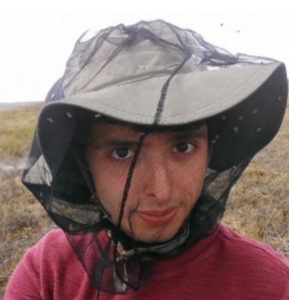 Arellano and Coon are 2021 fellows with HHMI. Arellano will join a strong community of early-career scientists, while Coon will participate in mentorship development training. Both will receive funding to implement diversity and inclusion initiatives on campus.
In the lab, Arellano and Coon have a colony of a mosquito species called Wyeomyia smithii that they use to study the interactions between microbes and these unique mosquitos. Unlike the common image of mosquitos as biting pests, adult females of Wyeomyia smithii that live in the northern U.S. don't draw blood to produce eggs.
What makes them even more unique is their habitat. They only live, lay eggs, and grow in a pitcher plant that is native to bog environments such as those in northern Wisconsin.
The lab is trying to understand the basic principles of microbial communities, such as how they change in response to constantly being around these mosquitos, and perhaps how the mosquitos have evolved away from feeding on blood, Arellano said.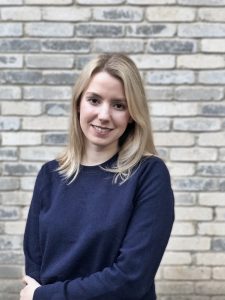 Having Wyeomyia smithii in a lab is unique, with very few labs including Coon's lab and the Bradshaw-Holzapfel lab at the University of Oregon keeping it in continuous culture, Coon said. The Oregon lab collected their mosquitos at Trout Lake in northern Wisconsin.
"Wisconsin bogs have sort of stood out as a really great resource in that way," Coon said. Decades later, Coon contacted the lab in Oregon for help starting her own colony at UW–Madison. "It makes me smile to think we brought [the mosquitos] home in a way."
Both Arellano and Coon are excited to join the cohort of HHMI Fellows.
"I'm excited to join an active and robust community of fellows and advisors that are engaged in mentorship and putting into focus inclusivity in the research that we do and making sure that the research is including people from all walks of life and all backgrounds," Arellano said.
"This is a chance to refine my mentoring philosophy and how I translate that in practice to meet the needs of all of my students, regardless of their background," Coon said. "I'm so grateful – especially as an early career faculty member – to have the opportunity to learn from other faculty at different career stages and to bounce ideas off of them and to hopefully influence them with new perspectives, too."
A version of this story originally appeared on the UW-Madison Graduate School website. Read more about Arellano, Coon and the other UW-Madison awardees here.